WILL CH-370 Semi-Synthetic Coolant
Made in Taiwan, water soluble cutting fluid
Semi-Synthetic Cutting Fluid, Cutting Oil, Metalworking Fluid, Metal processing Oil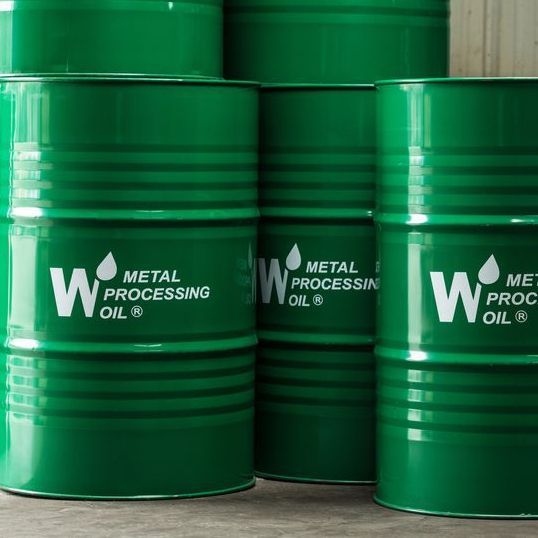 Cutting fluid has the great effect such as cooling, cleaning, no foaming and excellent rust protection.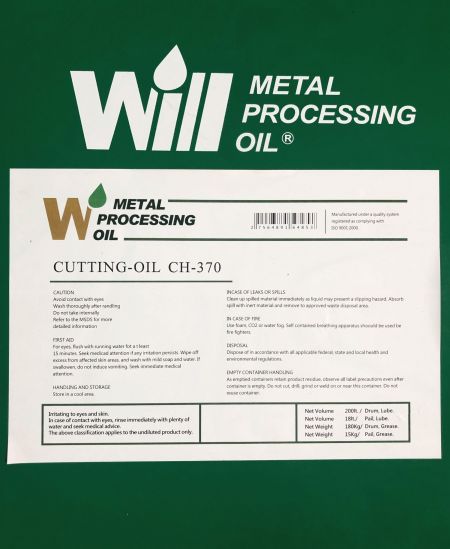 HLJH CH-370 is developed for the machining of aluminum alloys and various metals. HLJH CH-370 has excellent anti-corrosion property and anti-foaming that prevents work materials from corrosion.
FEATURES AND BENEFITS
Excellent antifoaming performance - No foaming problem, even if it is used under the condition with high-pressure pump.
Excellent anti-corrosion effect to Non-ferrous metal, especially steel alloys
Excellent lubricity - Wonderful finish of the product and the extension of service life of the tools.
APPLICATION
Suitable for cast iron, steel and iron, etc.
Suitable for lathe, boring, milling, drilling, tapping, threading, reaming, etc.
PACKAGE
Pail:18 Liters / 5 Gallons
Barrel:200 Liters / 50 Gallons
STORAGE
Expiration date:9 months (Base on brand-new)
Substances floating on the coolant may be seen in the beginning of use. They are antifoaming additive and disappear in a couple of days.
CERTIFICATION
TDS:TECHNICAL DATA SHEET describes the technical data of a raw material.
SDS:Safety Data Sheet protect health and security and also a duty to properly label substances on the basis of physio-chemical, health or environmental risk.
Files Download

---

Protect health and security and also a duty to properly label substances on the basis of physio-chemical, health or environmental risk.

---

---

A Technical Data Sheet is a document which describes the technical data of a raw material. It has been approved before any tests of the material ,and contain any information that is important for our use of the material in the intended application.

---

---
Press Release
IoT Coolant Monitoring System

Maintaining proper coolant concentration levels for machine tools extends cutting tool life and cutting oil life ,and helps ensure quality workpiece surface finishes.

Read More

MORESCO GR-5 Synthetic Fluids

High lubricity ensures quality grinding by removal of fine particles, resulting in a regular and clean surface which is recommended for glass. GR-5 synthetic fluids that formulate without...

Read More

Wastewater Treatment Machine

UF membrane excels at the clarification of solutions containing suspended solids, bacteria and high concentrations of macromolecules, including oil and water.

Read More