MORESCO BS-6S
Chlorine-Free Eco Semi-synthetic Cutting Oil
Model No.: (50G) CM-1-A06; (5G) CM-1-B09
Chlorine-Free Semi-Synthetic Cutting Fluid, Cutting Oil, Metalworking Fluid, Metal Processing Oil, All-purpose Water Soluble Cutting Fluid, CNC Cutting Oil
MORESCO BS-6S semi-synthetic coolant which is called all-purpose coolant, and used in many industries such as hardware parts, bike and automotive parts. Especially, MORESCO BS-6S cutting fluid is best in aluminum and copper materials which performance can control and prevent the color change while metalworking. Therefore, the cutting fluids are chosen to match the materials and machining types which is the important thing. In real practice, it is not only used in aluminum also used in cast iron, steel alloy, brass and so on. And all depends on the kind of processing, like lathe, boring, milling, drilling, tapping, threading, reaming and sawing. Besides, BS-6S cutting oil has excellent lubricating, washing and cooling ability to reduce the stickiness of machine and workpieces. And the excellent antisepsis performance is different to other coolants that only rely on antiseptic and alkaline additives. In particular, MORESCO BS-6S, there is not chlorine whihtin cutting fluid. It all considering environmental issues and human healthy.
On the other hand, all of our products (coolant, lubricant, cutting fluid, cutting oil) have prodcut certifications like RoHs, Reach, TDS, SDS etc. And all manufacture processing complies with ISO 9001:2015 QMS (Quality Management System). Our MORESCO BS-6S coolant is backed with 100% satisfaction. Contact with Hai Lu Jya He for more professional advices.
Application
Suitable of materials for aluminum alloy, cast iron,steel alloy and brass, etc.
Suitable of processing for lathe, boring, milling, drilling, tapping, threading, reaming, sawing, etc.
Feature
Excellent corrosion resistant: Good effect to Non-ferrous metal especially aluminum and copper alloys which preventing the change of color in work materials.
Excellent cutting performance: MORESCO BS-6S has great workability compared to the conventional soluble type cutting fluid, especially for the machining of aluminum alloys.
Excellent Antisepsis - Suppressing the breeding of bacteria that cause decay and corruption by using our company own accumulated technique and excellent antisepsis. This innovation is different to other coolants that only rely on antiseptic and alkaline additives.
Excellent wash ability - MORESCO BS-6S has an excellent wash ability that reduce the stickiness of machine and workpieces.
Non Chlorine, PRTR free: MORESCO BS-6S is biostable and free of chlorine.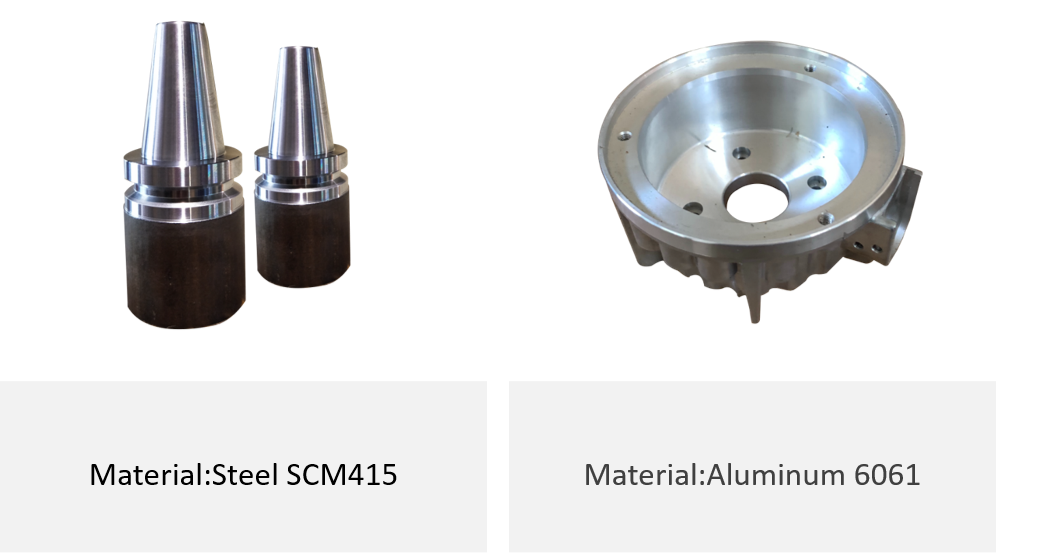 Specification
Pail: 18 Liters (5 Gallon)
Drum: 200 Liters (50 Gallon)
Storage
Ratio of coolant: 7 ~ 8% (Depends on working situation)
Storage: Avoid direct sunlight, under normal temperature, keep in dry and cool place.
Expiration Date: 9 months (Base on brand-new)
Substances floating on the coolant may be seen in the beginning of use. They are antifoaming additive and disappear in a couple of days.
Files Download

A Technical Data Sheet is a document which describes the technical data of a raw material. It is important for our use of the material in the intended...

Download

Protect health and security and also a duty to properly label substances on the basis of physio-chemical, health or environmental risk. (Date Prepared:2020.04.01)

Download

Product certification confirms that a product meets the necessary local, national or international quality standards relevant to a particular market or product...

Download
Catalog 2022
Download full Catalog 2022 in PDF format.

Download
MORESCO BS-6S | HLJH - a professional manufacturer and supplier of cutting oil in Taiwan.
Located in Taiwan since 1982, HAI LU JYA HE CO., LTD is a MORESCO BS-6S manufacturer and supplier. Main product, including Metalworking Fluid (Cutting Oil), Lubricant Oil (Slideway Oil, Hydraulic Oil, Rust Preventive Oil, Wastewater Treatment Machine and Quality Monitoring System for MWFs.
Our fundamental belief is to offer harmful and friendly products such as water-based cutting oils, neat cutting oil, rust preventive oil, hydraulic oil, slideway oil, spindle oil, gear oil and so on that cover the whole industrial lubricant value chain.
HLJH has been offering customers high-quality metalworking oils and fluids, both with advanced technology and 39 years of experience, HLJH ensures each customer's demands are met.