About us
Comprehensive One-Stop Solution of Industrial Lubricant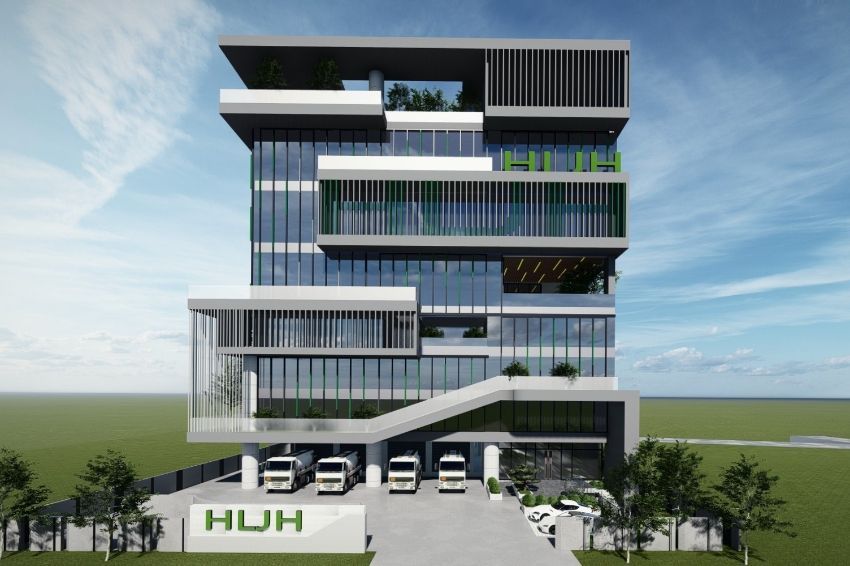 HAI LU JYA HE Co., Ltd. was founded in 1982 and the office is located in Taichung City, Taiwan. We focus on manufacturing and marketing the industrial lubricants. As a family-operated business, our fundamental belief is to make a difference, with lives, businesses, and leaving a lasting legacy for generations to come.
HAI LU JYA HE (HLJH) has the resources and capabilities to provide and customized what you need. From concept to product, like industrial lubricants, wastewater treatment(Taiwan), and oil quality control, we offer a comprehensive one-stop service and total solutions. As a manufacturer and supplier of industrial lubricants, we offer a variety of lubricants such as metalworking fluids (water-based cutting fluid, neat cutting oil), rust preventive oil, hydraulic oil, slideway oil, spindle oil, gear oil and so on that cover the whole industrial lubricant value chain.

The brands of MORESCO and WILL take the 80% of the total sales that we mainly promoted. As an agent of MORESCO, we cooperate with MORESCO company for over five years. And still keep the great business relationship. On the other hand, we designed the own brand "WILL Lubricant" , and manufacture in-house. We have own laboratory and factory in Changhua City, Taiwan which have certified under ISO 9001:2015 Quality Management System.

Over 30 years of experience in the field, stable performance and eco-friendly without harmful which we are always concerned with at first. HLJH can enough deal with mass production. Through our manufacturing lines we can meet all your needs for quality, standards certification and delivery, especially for large quantities required shortly terms.

Besides, a superior team of sales and online services that can give you support right away. HAI LU JYA HE Enterprise Co., Ltd. (HLJH) is the number one choice as we are equipped to offer integral service.
---
---
---
Quality Management System Certification
---
ISO 9001:2015 Quality Policy

◆ Write What You Do, Do What You Write

ISO9001:2015 is the international standard for a quality management system. In order to be certified to ISO9001:2015 standards, Hai Lu Jya He has followed the requirements set forth in the ISO standards which meet corporate social responsibility and to comply with product safety rules. On October 18th 2019, Hai Lu Jya He certified ISO 9001:2015 Quality Manage System from GREAT International Co., LTD.

" Write What You Do, Do What You Write" which is echo the core values. HLJH uses the standard to demonstrate the ability to consistently provide products and services that meet customer and regulatory requirements. This helps to keep consistency, align different management system standards, and apply common language across all standards. With the new standard in place, we will find it easier to incorporate our quality management system into the core business processes.

Besides, we are constantly improving the communication with the management team and increase the health and safety of our workers. Hai Lu Jya He also have arranged factory audits routinely to assure the requirements are met as well as the compliance requirements for our customers.
---
---
---
Serve Over 2,700 Customers
---
HLJH has served a large number of companies and industries in a global world, include manufacturing industries (hardware parts, motorcycle parts, and bicycle parts, etc.), aerospace industry, semiconductor industry, and so on. Besides, we constantly devote our experience and total solutions who are known for on-time delivery, good quality, honest, product sustainability, advanced technology, and constant innovation with a solid reputation in the field.
• Giant Manufacturing Co., Ltd


• Sixxon Precision Machinery CO., Ltd

• Evergreen marine CORP.

• Fair Friend Group

• KAO FONG MACHINERY CO., Ltd

• HIWIN TECHNOLOGIES CORP.

• Royal Precision Tool CORP.

• LEADWELL CORP.



---
---
---
Video

General manager, Tseng Huan-Lung:As a manufacturer of metal working cutting fluids, the fundamental business philosophy of our company is Honest, Innovate, Sustainable.
Press Release
IoT Coolant Monitoring and Compensation

Combined the oil skimmer and IoT device that intelligent monitoring pH scale and automatically compensation AP additive to ensure the optimum performance and extending the life of the coolant.

Read More

MORESCO GR-5 Synthetic Fluids

GR-5 synthetic fluid has great settling and wash abilities that prevent chips scratch workpieces while machining. It is commonly used in screen shell glass grinding or optical glass grinding.

Read More

MORESCO BS-6S Semi-synthetic Cutting Fluid

BS-6S cutting oil is best in aluminum alloy and copper materials. BS-6M can control and prevent the color change while machining.

Read More