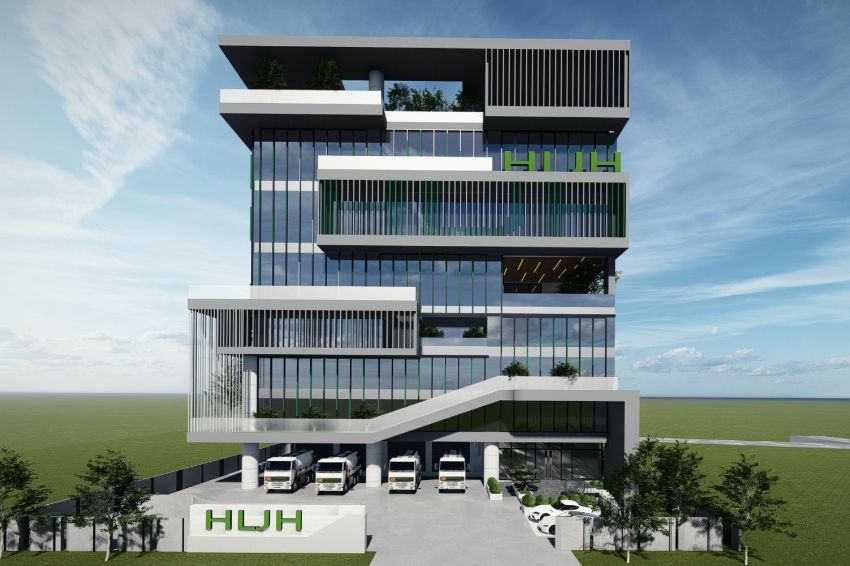 About us
WELCOME TO HAI LU JYA HE
The Expert of Industrial Lubricant

HAI LU JYA HE Co., Ltd. (HLJH) was founded in 1982 which is located in Taichung City, Taiwan. We have been focusing on manufacturing and marketing the industrial lubricants more than 30 years. Being a manufacturer and supplier of industrial lubricants, we have approximately 2,700 customers in Taiwan, include automotive industry, aerospace industry, education industry and manufacturing Industry, and so on.
---
We offer metalworking fluids (water-based cutting oil, neat cutting oil), rust preventive oil, hydraulic oil, slideway oil, spindle oil, gear oil and so on that cover the whole industrial lubricant value chain. MORESCO and WILL series are taking the 80% of the total sales that we mainly promoted.


Green and White are our business color, they represent eco-friendly, harmless and low pollution. As a family-operated business, our fundamental beliefs are INTEGRITY, INNOVATION, SUSTAINABILITY.

■ INTEGRITY
Integrity is our most basic and most important core value. We are honest, ethical and fair in all our activities. We uphold the highest standards of integrity in all aspects of our business and honors the commitments given to our clients at all times.

■ INNOVATION
Innovation is the wellspring of HLJH's growth, and is a part of all aspects of our business, from strategic planning, marketing and management, and manufacturing. We believe that in order to stay relevant we must constantly improve with society's changing needs.

■ SUSTAINABILITY
We believe that doing well by doing good. HLJH constantly reaching sustainability into each of its business decisions, supplies environmentally friendly products or service that has minimal negative impact or potentially a positive effect on the global or local environment, community, society, or economy.
Strength Advantage
Dependable laboratory and precision measuring instrument
Required ISO 9001:2015 Quality Management System
The plant covers an area of 6,000 square meters
Customized service and total solution
Professional R&D team
Worldwide Sale & Online Service
HAI LU JYA HE Co., Ltd. (HLJH), we're an ISO 9001:2015 certified organization that complies with the most stringent quality standards. "Write What You Do and Do What You Write", is our quality policy that keep consistency, and apply common language across all standards.

Besides, we are known for on-time delivery, good quality, honest, product sustainability, advanced technology, and constant innovation with a solid reputation in the field that you can rely on. Our average production can reach 150 tons of cutting oils per month that we can enough deal with mass production. Not only that, we have a large warehouse for storing the goods safely.

We expanded market to overseas since 2018. We have LINE official account (@mzv0003a) and Instagram (@hljh1982) to help customers solve the problems online immediately by our well-trained personnel and teams. We always ready with customer-oriented solutions.
Certificates
Sales and After-sale Teams
Video