Cutting-Fluid
Metalworking Oil|Water Soluble Cutting Fluid, Glass Cutting Oil
There are three main types of cutting fluid, emulsion, semi-synthetic and synthetic. Cutting fluids are suitable for various substances, such as steel, aluminum, casting iron, stainless / heat resisting steel.
Cutting fluids are an instrumental part of metal machining due to their improvement of the tool life, reduction of the work piece conductive substance, flushing away chips from the cutting area, and improving the surface finish. These oils provide the performance and protection required for safe operating conditions. Besides, our cutting fluid contains the eco-additives that could reduce the pollution when tools processing. And achieve the lubrication, cooling and precision.
FEATURES
Prevent friction heat and prevent damage of tool.
Reduce cutting friction by lubricant film.
Prevent metal touch performing on friction point.
Comparison Chart Of Moresco Oil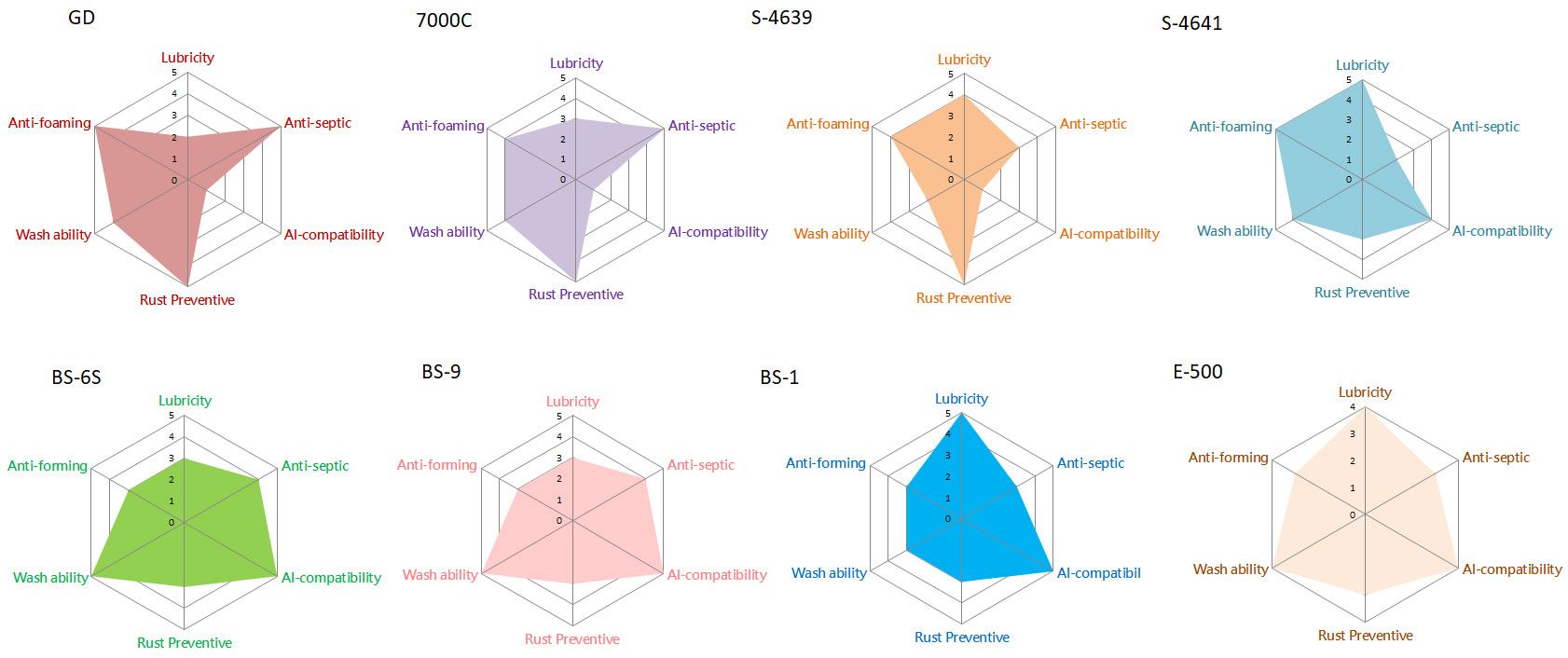 ---
Press Release
IOT Cutting Oil Monitoring

Detect concentration and quality of water immediately. Provide AI alarm services that it can get accurate reliable data.

Read More

Glass Cutting Oil

Glass is a fragile product. The cutting oil is suitable for glass processing that need to consider materials and hardness.

Read More

Wastewater Treatment Machine

"One-Stop Service" of wastewater process, only few steps can reach the lower wastewater without any chemical processing.

Read More