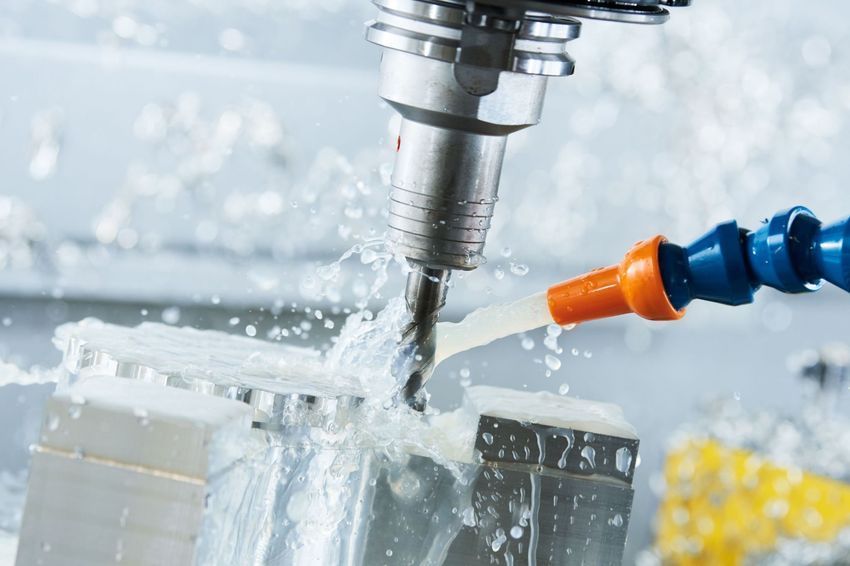 Soluble Cutting Oils
The principal functions of water-soluble cutting fluids (sometimes called soluble oil), are cooling (dissipating heat generated in the operation), lubrication (reduce friction between the tool and the job) & flushing (remove chips or swarf away from the cutting zone).
---
This type is very common and generally form a milky, opaque fluid. Typically soluble oils are 50% oil, or more, and balanced by emulsifier and additives.

Soluble cutting fluids provide excellent cooling and lubricity for light-to heavy-duty cutting and grinding of ferrous and non-ferrous metals, resulting in extended tool life and good surface finishes on the machined parts. As we know, there are 50% mineral oil in soluble oil so that lubrication must better than semi-synthetic and synthetic oils.

On the other hand, it has been specially formulated to provide enhanced rust protection and greater emulsion stability when used with water qualities of varying hardness, especially WILL series of cutting fluids.

For good lubrication and tool life, most heavy duty soluble oils have added chlorine to enhance extreme pressure machining. However, MORESCO series and WILL AIE series emphasized the products without chlorine additives that no harmful for human health.
Catalog 2022
Download full Catalog 2022 in PDF format.

Download
Soluble Cutting Oils - Soluble Cutting Fluids | Taiwan-Based Metalworking Fluid Manufacturer & Supplier For 39 Years | HLJH
Located in Taiwan, HAI LU JYA HE CO., LTD has been an industrial lubricant manufacturer and supplier. Main products, include Soluble Cutting Oils, metalworking fluids, industrial lubricants, soluble cutting oils, semi-synthetic cutting oils, synthetic cutting fluids, neat cutting oils, rust preventive oils, slideway oils and hydraulic oils, which can reach 150 tons of cutting fluids per month.
HAI LU JYA HE Co., Ltd. (HLJH) have been focusing on manufacturing and marketing the industrial lubricants more than 30 years. Our fundamental belief is to make a harmful, friendly with lives, businesses, and leaving a lasting legacy for generations to come. We offer metalworking fluids (water-based cutting fluid, neat cutting oil), rust preventive oil, hydraulic oil, slideway oil, spindle oil, gear oil and so on that cover the whole industrial lubricant value chain. Our fundamental belief is to offer harmful and friendly products such as water-based cutting oils, neat cutting oil, rust preventive oil, hydraulic oil, slideway oil, spindle oil, gear oil and so on that cover the whole industrial lubricant value chain.
HLJH has been offering customers high-quality metalworking oils and fluids, both with advanced technology and 39 years of experience, HLJH ensures each customer's demands are met.