Coolant
Metalworking Oil|Water Soluble Cutting Fluid|Cutting Oil|Coolant
Hai Lu Jya He Enterprise is a manufacturer, supplier for metalworking oil and a general agent of MORESCO Japan who has specialized in all kinds of metalworking oil for over 30 years, including coolant, neat cutting oil, anti-rust oil, lubricant, etc. Besides manufacture, Hai Lu Jya He has offer OEM and ODM service for customers.
MORESCO Japan coolant, HLJH Taiwan coolant, these brands are our main markets to sale domestic and overseas market. Depends on processing materials, there are many types of cutting oil, including steel coolant, iron coolant, aluminum coolant, glass grinding coolant, etc. All our products have not chlorine within coolant; it is good for human health and working environment. Hai Lu Jya He should be your priority choice and always make sure to meet each customer's demand.

Cutting fluid is a type of coolant and lubricant designed specifically for metalworking processes, such as machining and stamping. There are various kinds of cutting fluids, which include oils, oil-water emulsions. Depending on context and on which type of cutting fluid is being considered, it may be referred to as cutting fluid, cutting oil, cutting compound, coolant, or lubricant. Most metalworking and machining processes can benefit from the use of cutting fluid, depending on workpiece material.

The properties that are sought after in a good cutting fluid are the ability to:
◆ Keep the workpiece at a stable temperature.
◆ Maximize the life of the cutting tip by lubricating the working edge and reducing tip welding.
◆ Ensure safety for the people handling it (toxicity, bacteria, fungi) and for the environment upon disposal.
◆ Prevent rust on machine parts and cutters.
Comparison Chart Of Moresco Oil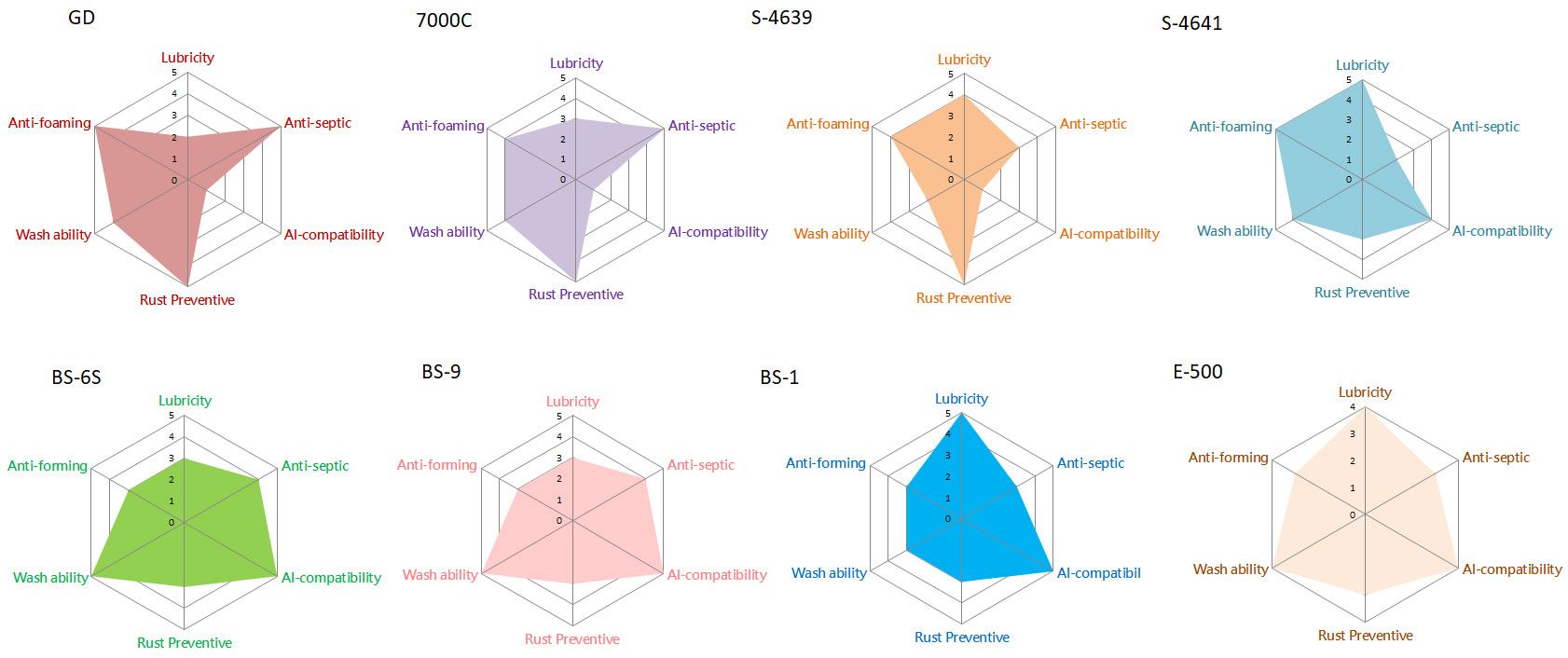 ---
Press Release
IOT Cutting Oil Monitoring

Detect concentration and quality of water immediately. Provide AI alarm services that it can get accurate reliable data.

Read More

Glass Cutting Oil

Glass is a fragile product. The cutting oil is suitable for glass processing that need to consider materials and hardness.

Read More

Wastewater Treatment Machine

"One-Stop Service" of wastewater process, only few steps can reach the lower wastewater without any chemical processing.

Read More