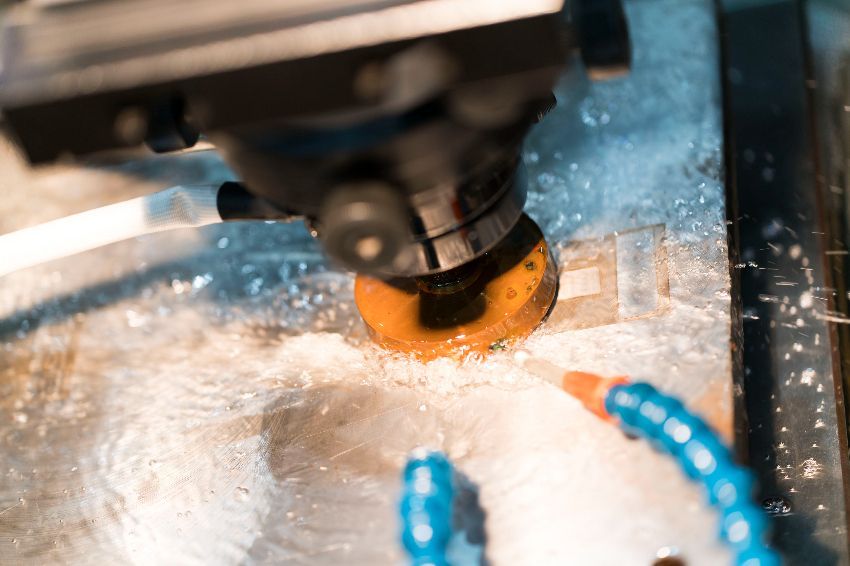 Glass / Ceramics
Grinding Glass and Ceramic:Prevents sludge solidification, no more hard sludge and clogging
Glass and ceramics, known for their unique properties, have become integral materials in various industries, from electronics to architecture. In processing glass and ceramics, it is important to take into account the brittle nature. Grinding of these materials is typically done under coolant to aid in the removal of the grinding swarf and to help prevent loading or clogging.
---
Glass material is transparent and amorphous, glass possesses excellent optical properties, electrical insulation, and chemical resistance. Ceramics material is rigid and crystalline, ceramics exhibit exceptional mechanical strength, heat resistance, and electrical insulation.

Using only water as a coolant is not sufficient to fulfill today´s high productivity and quality demands. The use of water without any additives leads to rapid decrease in grinding efficiency. The small glass and ceramic fines created in the grinding process that caused damage and scratch tools and work pieces.

Hai Lu Jya He offers MORESCO GR-5 synthetic fluid for grinding glass and ceramic materials which has excellent cooling and settling properties that ensure quality grinding, resulting in a regular and clean surface.

At Hai Lu Jya He, our expert team is dedicated to assisting you in selecting the perfect cutting oil for your equipment. Contact us (+886-4-25332210) today to discover how our metalworking oils can enhance your machinery's efficiency, durability, and overall performance.
Product
Feature
MORESCO GR-4
■ Wonderful finish of the product and the extension of service life of the grindstone
■ Excellent antiseptic property especially against non-ferrous metal
MORESCO GR-5
■ Excellent settling, glass sludge settles fast
■ Glass sludge form a soft slurry
■ Easier cleanout of the coolant tank
---
How Sludge Affect Operators and Workshop

If you still have no idea that how to choose the right metalworking oils, please click Contact Us or send an email or call us. We will contact you as soon as possible.
Recommend Product

Cutting Fluid For Glass

MORESCO GR-5 synthetic cutting fluid forms a transparent liquid which is designed for the glass edge grinding process. It has excellent cooling performance,...

Details