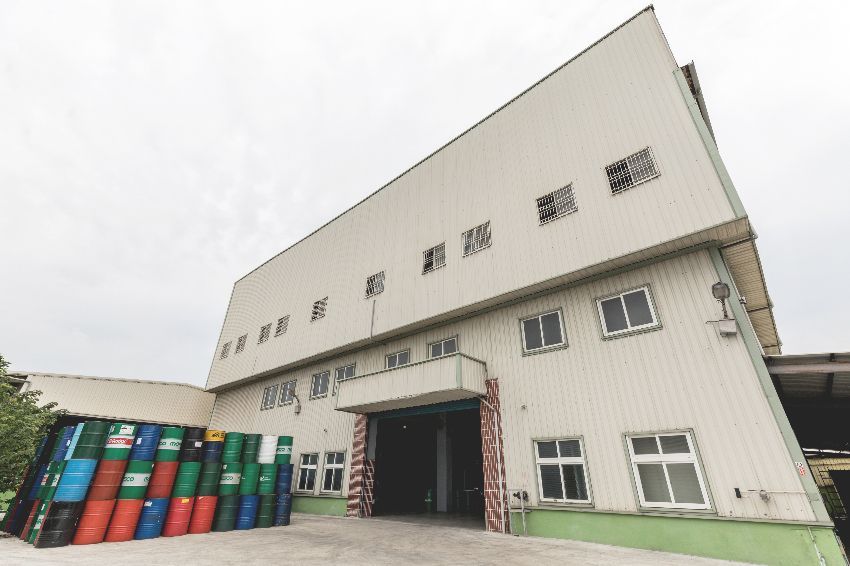 Factory & Equipment
Safety and Quality Assurance
Hai Lu Jya He is specialized manufacturing metalworking cutting oils, rust preventive oils, slideway oils, hydraulic oils. With daily capacity, we have three blending mixing stirring tanks and laboratory in our factory so that our average production can reach 150 tons of cutting fluids per month.

We can enough deal with mass production and customized order to fit your requirement. And, we're an ISO 9001:2015 certified organization that complies with the most stringent quality standards that you can rely on.
---
Our storage warehouse is located in Tanzi Dist., Taichung City. The goods depot has spacious and well- designed areas in order to easily perform all storage operations to ensure the highest levels of quality, security and reliability for goods storage.

Therefore, we surpass our competitors in delivery time, superior quality, reasonable prices, the passion and professional knowledge of service, especially for large quantities required shortly. HAI LU JYA HE Enterprise Co., Ltd. (HLJH) is the number one choice as we are equipped to offer integral service.