Paraffin Oil
liquid paraffin oil, mineral oil, white oil, paraffin oil, white petrolatum, liquid petrolatum
Paraffin oil, also known as mineral oil or white oil, is a versatile and widely used substance with a range of applications in various industries and everyday life. Paraffin oil usually exists in colorless, odorless, and tasteless transparent liquid or solid form which has a multitude of properties that make it valuable in different contexts.
---
WHAT IS PARAFFIN OIL?
Paraffin oil (white oil) is made from a particularly refined process of paraffin and naphthene base oil. It meets the highest industry standards for purity and stability. There is no worry about the quality to be spoiled if paraffin oil (white oil) is placed for a long term which is a highly stable product.

Paraffin oil (white oil) is transparent, colorless, tasteless and odorless. It can be used for base oil of liquid paraffin and it also finds application in many other industrial segments such as food packaging industries, protective coatings for fruits and eggs, food preservatives, precision machines, fiber (textiles), chemical industries, synthetic rubber, separating and lubricating oils, etc.

To choose paraffin oil (white oil), the viscosity is the key point. Informally, viscosity refers to the resistance or internal friction of a fluid. In simpler terms, the thicker a liquid, the higher its viscosity. Viscosity is highly important to formulating a cosmetic. Lotion applied to the skin must not be overly thin or it could slide right off, creating a potential unexpected mess. On the flip side, it cannot be so thick that it isn't able to flow out of a pump applicator.
Ranging from low viscosity to very high viscosity grades. All products and processes comply with Japan's Specifications and Standards for Food Additives (JSFA) and Japanese Standards of Quasi-drug Ingredients (JSQI).

Hai Lu Jya He is a paraffin oil supplier who can deliver worldwide, fast, and reliable. Contact us today to discuss your requirements, or place an order. Our team of experts is dedicated to assisting you in finding the perfect solution tailored to your needs.

Specification
Pail: 18 Liters (5 Gallon)
Drum: 200 Liters (50 Gallon)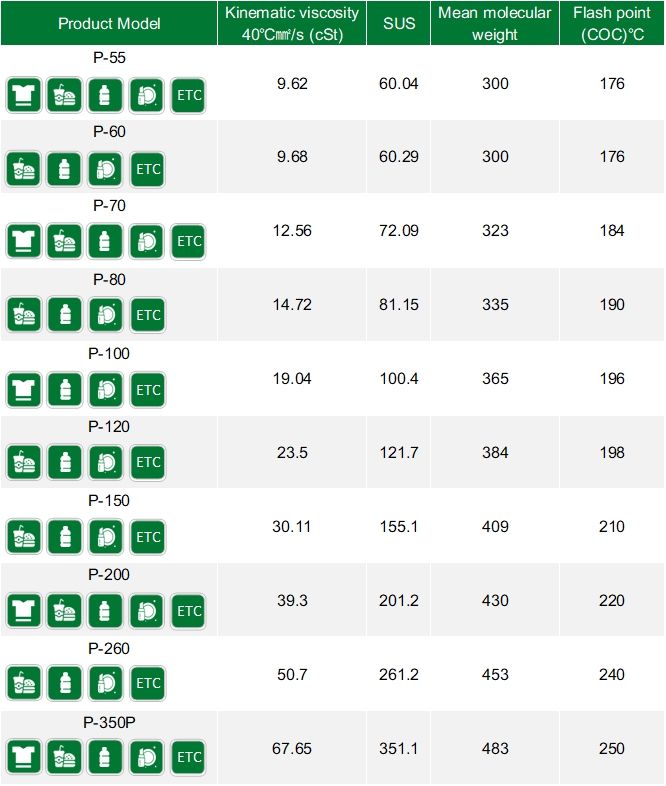 Catalog 2022
Download full Catalog 2022 in PDF format.
Download
Paraffin Oil - liquid paraffin oil, mineral oil, white oil, paraffin oil, white petrolatum, liquid petrolatum | Taiwan-Based Metalworking Fluid Manufacturer & Supplier For 39 Years | HLJH
Located in Taiwan, HAI LU JYA HE CO., LTD has been an industrial lubricant manufacturer and supplier. Main products, include Paraffin Oil, metalworking fluids, industrial lubricants, soluble cutting oils, semi-synthetic cutting oils, synthetic cutting fluids, neat cutting oils, rust preventive oils, slideway oils and hydraulic oils, which can reach 150 tons of cutting fluids per month.
HAI LU JYA HE Co., Ltd. (HLJH) have been focusing on manufacturing and marketing the industrial lubricants more than 30 years. Our fundamental belief is to make a harmful, friendly with lives, businesses, and leaving a lasting legacy for generations to come. We offer metalworking fluids (water-based cutting fluid, neat cutting oil), rust preventive oil, hydraulic oil, slideway oil, spindle oil, gear oil and so on that cover the whole industrial lubricant value chain. Our fundamental belief is to offer harmful and friendly products such as water-based cutting oils, neat cutting oil, rust preventive oil, hydraulic oil, slideway oil, spindle oil, gear oil and so on that cover the whole industrial lubricant value chain.
HLJH has been offering customers high-quality metalworking oils and fluids, both with advanced technology and 39 years of experience, HLJH ensures each customer's demands are met.