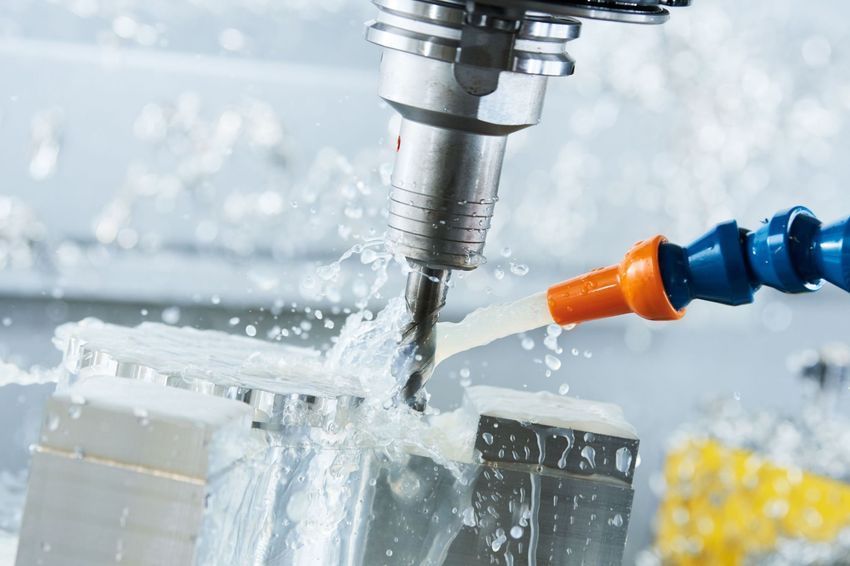 Metalworking Fluids
Soluble Cutting Oils, Semi-synthetic Cutting Oils, Synthetic Cutting Fluids, Neat Cutting Oils, Multifunctional Coolant
Today, modern cutting fluids are subjected to a variety of demands. Cutting fluids play a crucial role in the metalworking industry that must be effective, economical, and free from ingredients that are harmful to health and the environment.
---
As a manufacturer and supplier of cutting fluids, we offer a complete range of metalworking fluids - soluble cutting oils, semi-synthetic cutting fluids, synthetic cutting fluids, neat cutting oils.

Each one of metalworking fluids have its own advantages. But, what is suitable for you? It depends on machining process (light-duty to heavy-duty cutting) and metal materials (ferrous or non-ferrous).

As we know, the difference between those types is mineral oils amount and additives in it. For example, if we chose synthetic cutting fluids, then lubrication is not the best but it has excellent wash ability.

Hai Lu Jya He mainly offers MORESCO and WILL two brands of metalworking fluids which have high and stable quality for customers. They advocates producing without chlorine additives that decrease the environmental impacts.

We do not only boasts an excellent range of highly effective lubricants but also possess the process expertise needed to ideally meet the specific requirements in the field of metalworking. Considering the stable quality and Eco-friendly, MORESCO and WILL coolants might be your best choice.

Apart from that, we can offer tailor-made products (OEM/ODM), cutting fluid total solution, technical support, and professional advice. If you have any needs, please feel free to sending an inquiry or email to us. We are glad to give you help with individual product recommendations.
| Type | Diluted Fluid | Mineral Oil |
| --- | --- | --- |
| Soluble Oils | Milky | 50% ~ 80% |
| Semi-synthetic Oils | White Translucent | 30% ~ 50% |
| Synthetic Oils | Transparent | 0% |
Catalog 2022
Download full Catalog 2022 in PDF format.

Download
Metalworking Fluids | HLJH - a professional manufacturer and supplier of cutting oil in Taiwan.
Located in Taiwan, HAI LU JYA HE CO., LTD is a Metalworking Fluids manufacturer and supplier. Main product, including Metalworking Fluid (Cutting Oil), Lubricant Oil (Slideway Oil, Hydraulic Oil, Rust Preventive Oil, Wastewater Treatment Machine and Quality Monitoring System for MWFs.
Our fundamental belief is to offer harmful and friendly products such as water-based cutting oils, neat cutting oil, rust preventive oil, hydraulic oil, slideway oil, spindle oil, gear oil and so on that cover the whole industrial lubricant value chain.
HLJH has been offering customers high-quality metalworking oils and fluids, both with advanced technology and 39 years of experience, HLJH ensures each customer's demands are met.