WILL Hydraulic Oil AW-32
High-Performance Anti-wear Oils ISO 32
Model No.: (50G) LL-3-A02; (5G) LL-3-B01
Industrial Lubricant, ISO 32 Hydraulic Fluid, Anti-wear Hydraulic Oil
WILL AW-32 Hydraulic Oil is a shear-stable and high-quality lubricant which is formulated with paraffin base oils and premium additives (anti-rust, anti-oxidation, medium extreme pressure, anti-wear, and anti-foaming additives) that inhibits oxidation to help prevent acid formation and viscosity increase and providing smooth hydraulic operation.
WILL AW-32 anti-wear hydraulic oil be designed for long life and can typically reduce maintenance costs by extending drain intervals and reducing labor costs, repairs and downtime.

The hydraulic oil, WILL AW-32 be possess outstanding thermal stability and oxidation stability. They are excellent for general-purpose use where extended drain intervals are desired and in severe-duty operations.

The AW-32 hydraulic oil also readily separate from water, preventing oil/water emulsions that inhibit lubrication and allowing for longer lubricant life and easier water drainage from the sump which widely applied to hydraulic systems under 5,000 psi.

WILL AW-32 meet the requirements of Germany DIN 51524 part I and part II, Cincinnati Milacron P-68, P-69, and P-70, and Denison HF-0 anti-wear hydraulic oil specifications.

HEALTH & SAFETY
This product is not expected to cause health concerns when used for the intended application and according to the recommendations in the Safety Data Sheet (SDS).
Application
Hydraulic Systems
General Purpose Lubrication
Air Compressors and Vacuum Pumps
Hand Oilers for Machine Parts, Bearings, Cams, Gears, etc.
Feature
Oxidation Control: Excellent oxidation and thermal stability reduces sludge and varnish providing protection of critical components while extending oil and equipment life
Wear Protection: The premium anti-wear technology provides protection that helps prolong the life of equipment and machinery
Rust and Corrosion Protection: Forms a protective coating which reduces the risk of rust damage from oxygen contact.
Anti-foaming property: An anti-foaming agent for hydraulic oil reduces foaming within the fluid which can be caused by detergents.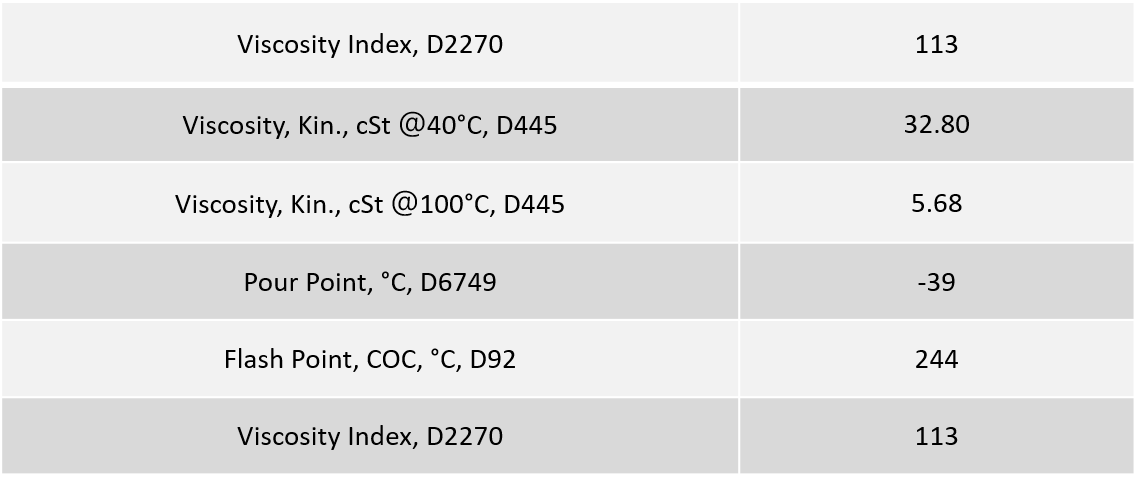 Specification
Pail: 18 Liters (5 Gallon)
Drum: 200 Liters (50 Gallon)
Storage
Keep away from heat, sparks and flames.
Store in a cool, dry place.
Keep separated from incompatible substances.
Please use the right viscosity that machine maker recommends. If you have any questions or needs, you can fill out the inquiry form below. We will contact you as soon as possible.
Files Download

A Technical Data Sheet is a document which describes the technical data of a raw material. It is important for our use of the material in the intended...

Download

Protect health and security and also a duty to properly label substances on the basis of physio-chemical, health or environmental risk. (Date Prepared:2020.10.01)

Download

Related Products

High-Performance Anti-wear Oils ISO 46

WILL AW-46 Hydraulic Oil is a high quality lubricant manufactured from refined paraffin base...

Details

High-Performance Anti-wear Oils ISO 68

WILL Hydraulic Oil AW-68 is a premium hydraulic oil which designed for use in all kinds of hydraulic...

Details

Extended Article

Hydraulic oil is used to transfer power within hydraulic machinery and equipment. HAI LU JYA HE is an expert of industrial lubricants, we offer the brands...
Catalog 2022
Download full Catalog 2022 in PDF format.

Download
WILL Hydraulic Oil AW-32 - Model No.: (50G) LL-3-A02; (5G) LL-3-B01 Industrial Lubricant, ISO 32 Hydraulic Fluid, Anti-wear Hydraulic Oil | Eco-Friendly, Harmless & Low Pollution Industrial Lubricants Manufacturer And Supplier Since 1982 | HLJH
Located in Taiwan, HAI LU JYA HE CO., LTD has been an industrial lubricant manufacturer and supplier. Main products, include WILL Hydraulic Oil AW-32, metalworking fluids, industrial lubricants, soluble cutting oils, semi-synthetic cutting oils, synthetic cutting fluids, neat cutting oils, rust preventive oils, slideway oils and hydraulic oils, which can reach 150 tons of cutting fluids per month.
HAI LU JYA HE Co., Ltd. (HLJH) have been focusing on manufacturing and marketing the industrial lubricants more than 30 years. Our fundamental belief is to make a harmful, friendly with lives, businesses, and leaving a lasting legacy for generations to come. We offer metalworking fluids (water-based cutting fluid, neat cutting oil), rust preventive oil, hydraulic oil, slideway oil, spindle oil, gear oil and so on that cover the whole industrial lubricant value chain. Our fundamental belief is to offer harmful and friendly products such as water-based cutting oils, neat cutting oil, rust preventive oil, hydraulic oil, slideway oil, spindle oil, gear oil and so on that cover the whole industrial lubricant value chain.
HLJH has been offering customers high-quality metalworking oils and fluids, both with advanced technology and 39 years of experience, HLJH ensures each customer's demands are met.