MORESCO Proof SP-300
Solvent-based Rust Preventive Oil
Model No.:(50G) UM-1-A01; (5G) UM-1-B02
Rust Preventive Oil, Anti-Rust Oil, Anti Corrosion Oils, Solvent Cut Back Rust Preventive Oil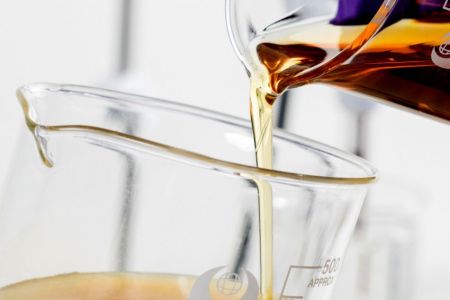 Description
MORESCO Proof SP-300, rust preventive oils is high quality solvent cut back type of rust preventive which forms soft greasy and powerful protective film. This rust preventive has very good water displacement characteristics and fingerprint corrosion prevention property for semi-finished or finished parts.
Besides, MORESCO Proof SP-300 complete range of solutions intended for protection against corrosion of ferrous and non-ferrous metals in the medium to long term. It works by creating a protective coating around metal which prevents contact of the corrosive substance with the metal.

MORESCO SP-300 protect parts during program changeover periods in the assembly process which protects for years and during challenging conditions such as ocean shipments. It is used for protection between operations or for a final anti-corrosion protection before dispatch or storage.

MORESCO Proof SP-300 against corrosion can be applied by spraying - micro-spraying, sprinkling, or immersion, leaving a protective anti-corrosion film.
Properties
Excellent rust protection
Excellent remove ability
Excellent dehydrating rust preventive properties
Application
Protect metals during storage or while temporarily out of process
Coating of workpieces in preparation for shipment, especially transport by sea
Protection of finely finished parts that between machining operations
Specification
| | |
| --- | --- |
| Appearance | Yellow transparent |
| Density 15℃ g/cm3 | 0.85 |
| Viscosity 40℃ mm2 /s | 2.6 |
| Film condition | Pale yellow soft film |
| Rustproof period | 6 -9 months indoor |
| Moisture box test | 30 days |
---
Packaging
Pail:18 Liters / 5 Gallons
Barrel:200 Liters / 50 Gallons

---
Additional Information
Expiration date:6 months
Storage: Avoid direct sunlight, under normal temperature, keep in a dry and cool place

---
If you still have no idea that how to choose suitable rust preventive oils, please click Contact Us or fill out the inquiry form below. We will contact you as soon as possible.
Files Download

---

A Technical Data Sheet is a document which describes the technical data of a raw material. It has been approved before any tests of the material ,and contain any information that is important for our use of the material in the intended application.

---

---

Protect health and security and also a duty to properly label substances on the basis of physio-chemical, health or environmental risk.

---

---

Related Products

High-Performance Short Term Anti-Rust Oil

---

Besides, RUST PROOF W-609 against corrosion of ferrous and non-ferrous metals in the short to medium term protections. It works by creating a protective coating around metal which prevents contact of the corrosive substance with the metal.RUST PROOF W-609 short-term indoor rust preventive oil is formulated to provide in-process and final stage indoor protection for a variety of metal surfaces. From water soluble emulsions to solvent based products with excellent water displacing properties. It is used for protection between operations or for a final anti-corrosion protection before dispatch or storage.RUST PROOF W-609 can be applied by immersion, brush, swab or spray for protecting metal sheets, metal stacks, ball and roller bearings etc. from corrosion and rust.

---

---
Press Release
IoT Coolant Monitoring and Compensation

Combined the oil skimmer and IoT device that intelligent monitoring pH scale and automatically compensation AP additive to ensure the optimum performance and extending the life of the coolant.

Read More

MORESCO GR-5 Synthetic Fluids

GR-5 synthetic fluid has great settling and wash abilities that prevent chips scratch workpieces while machining. It is commonly used in screen shell glass grinding or optical glass grinding.

Read More

MORESCO BS-6S Semi-synthetic Cutting Fluid

BS-6S cutting oil is best in aluminum alloy and copper materials. BS-6M can control and prevent the color change while machining.

Read More