AIE-71 Emulsion Coolant
HLJH TAIWAN【All-Purpose】
Water Soluble Cutting Fluid, Cutting Oil, Metalworking Coolant, Emulsion Cutting Fluid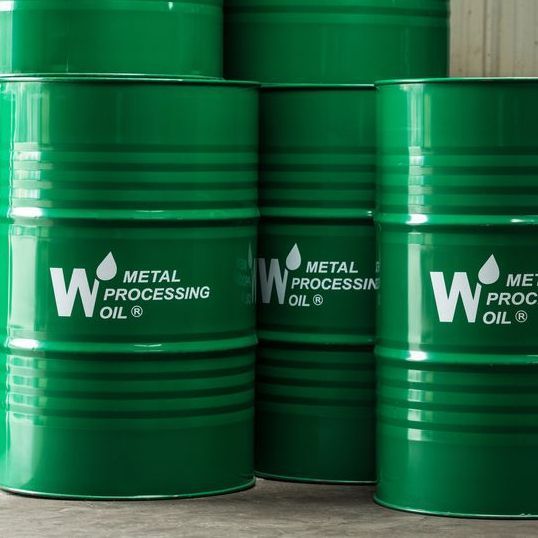 HLJH AIE-71 cutting fluid has the excellent lubricating, cooling, washing abilities and good rust protection.
Hai Lu Jya He who is a coolant general agent of MORESCO in Taiwan. There are OEM and ODM service for customized cutting fluid. Especially, HLJH AIE-71 coolant has a vegetable-oil within metalworking fluids. Besides, the oil composition does not have chlorine which considering environmental issues and human healthy. HLJH AIE-71 emulsion coolant is suitable for aluminum and stainless steel which has excellent anti-foaming, lubricating and anti-corrosion performance during machining.

On the other hand, all of our coolant have prodcut certifications like RoHs, TDS, SDS. And all manufacture processing comply with ISO 9001:2015 QMS(Quality Management System). Our MORESCO AIE-71 coolant is backed with 100% satisfaction. Contact with Hai Lu Jya He for more professional advices.
FEATURES AND BENEFITS
● Excellent antifoaming performance:No foaming problem, even if it is used under the condition with high-pressure pump.
● Excellent anti-corrosion effect to Non-ferrous metal, especially aluminum alloys
● Excellent lubricity:Wonderful finish of the product and the extension of service life of the tools.
● Excellent hard water stability:Provides long coolant life without emulsion break problem caused by metal-ion.
● Non chlorine, PRTR free:An environmentally friendly coolant: chlorine extreme pressure additive is not added.
APPLICATION
Suitable of materials for aluminum and stainless steel, etc.
Suitable of processing for lathe, boring, milling, drilling, tapping, threading, reaming, sawing, etc.
PACKAGE
18 Liters / 5 Gallon
200 Liters / 50 Gallon
STORAGE
Storage:Avoid direct sunlight, under normal temperature, keep in dry and cool place.
Expiration date:6 months (Base on brand-new)
Substances floating on the coolant may be seen in the beginning of use. They are antifoaming additive and disappear in a couple of days.
CERTIFICATION
RoHs:RoHS stands for Restriction of Hazardous Substances
TDS:TECHNICAL DATA SHEET describes the technical data of a raw material.
SDS:Safety Data Sheet protect health and security and also a duty to properly label substances on the basis of physio-chemical, health or environmental risk.
Files Download

---
Press Release
IoT Coolant Monitoring System

Maintaining proper coolant concentration levels for machine tools extends cutting tool life and cutting oil life ,and helps ensure quality workpiece surface finishes.

Read More

MORESCO GR-4 Glass Grinding Oil

High lubricity ensures quality grinding by removal of fine particles, resulting in a regular and clean surface. The formulate without mineral oil and chlorine. It is recommended for glass.

Read More

Wastewater Treatment Machine

UF membrane excels at the clarification of solutions containing suspended solids, bacteria and high concentrations of macromolecules, including oil and water.

Read More