Wastewater Treatment Machine
HLJH-UR1
UF Wastewater Treatment Equipment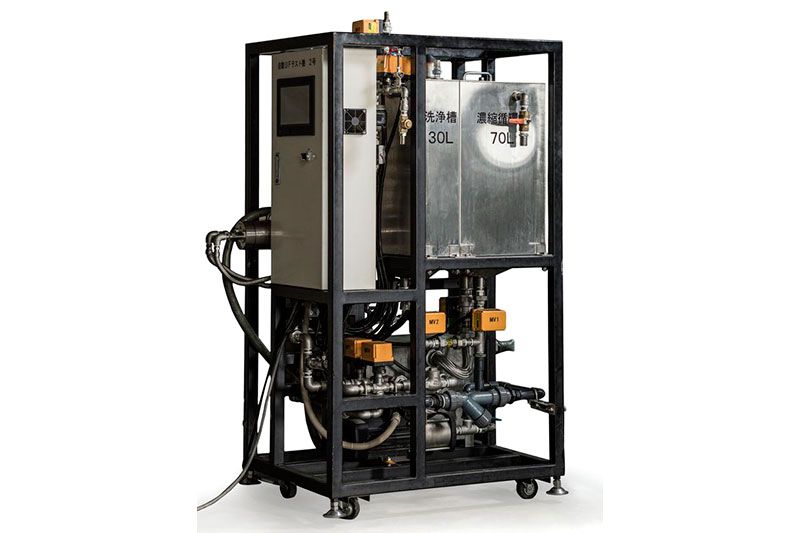 Introduction
To keep the environment away from pollution that everyone can do!

For years, the countless industrial manufacturing brought a lot of pollution and dangerous so all around the world of industrials begin attention to these subjects. HLJH is pushing a few concepts that called recycle benefit and green environmental protection. We have the exclusive patents that we introduce the ultra-filter technology treatment of Japan. We use physical processing, only three simple steps, one in one out, that the dirt water could become the clean water then we can use it watering or direct discharge to get purpose of recycle.

The Original Commentary:
The wastewater treatment machine can handled the dirt water with PH level 2-12. We use the ultra-filter technology treatment of Japan that the dirt water can filtered. Through the 0.001 filter that the dirt water passed then become the clean water. At the same time, it can separate oil and water directly and concentrate oil.
Ultra-filter is main consumable; its life depends on wastewater concentrate.
Files Download

---
FEATURES AND BENEFITS
1. The function of automatic backwashing to avoid the pipe jammed.
2. It can handle 20 tons of the highest daily capacity.
3. Ultra-filter of the aperture only has 0.001μ.
4. Only 2 cubic meters of wastewater treatment machine, does not include customer at the end of the storage tank.
Press Release
IoT Coolant Monitoring System

Maintaining proper coolant concentration levels for machine tools extends cutting tool life and cutting oil life ,and helps ensure quality workpiece surface finishes.

Read More

MORESCO GR-5 Synthetic Fluids

High lubricity ensures quality grinding by removal of fine particles, resulting in a regular and clean surface which is recommended for glass. GR-5 synthetic fluids that formulate without...

Read More

Wastewater Treatment Machine

UF membrane excels at the clarification of solutions containing suspended solids, bacteria and high concentrations of macromolecules, including oil and water.

Read More