MORESCO Cutting oil
NA-051T
Cutting oil, High precision cutting oil, Environmental-friendly cutting oil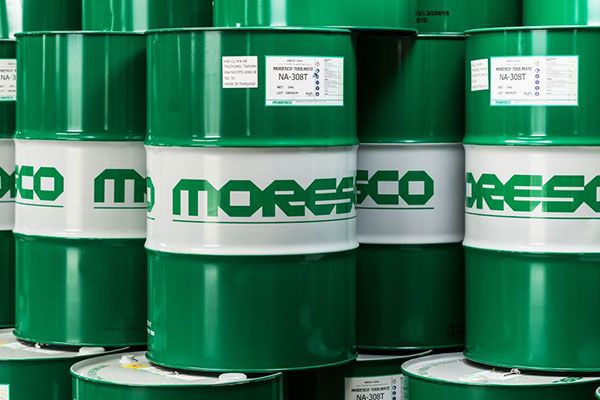 Cutting fluid has the great effect such as cooling, cleaning, no foaming and excellent rust protection.
The HLJH's cutting oil, MORESCO NA-051T, is a high performance, severe pressure condition cutting oil for high precision metal working process. NA-051T is developed to meet honing and trepanning process and gun-drilling process.
FEATURES
● Good machining property - For honing and gun-drilling of carbon steel and stainless steel on high-speed machine are required.
● High precision is a must - With high quality additive, it will provide accuracy, low tolerance, straightness and good surface finish.
● Excellent washing property - Swarf is easy to remove from surface of product and tool. This oil will keep swarf in circulation for filtering.
● Non chlorine additive. The effectiveness of this oil is the additional of synthetic polymer additives that is powerful enough for most of carbon steel, and also stainless steel.
APPLICATIONS
Suitable for aluminum alloy,iron alloy, stainless steel alloy, etc.
Suitable for lathe, boring, milling, drilling, tapping, threading, reaming, sawing, etc.
OUR ADVANTAGE
Certification:SGS, TDS, SDS
Health and Safety:Based on available information, this product is not expected to produce adverse effects on health when used for the intended application and the recommendations provided in the Safety Data Sheet (SDS) are followed.
Files Download

---
Press Release
IOT Cutting Oil Monitoring

Detect concentration and quality of water immediately. Provide AI alarm services that it can get accurate reliable data.

Read More

Glass Cutting Oil

Glass is a fragile product. The cutting oil is suitable for glass processing that need to consider materials and hardness.

Read More

Wastewater Treatment Machine

"One-Stop Service" of wastewater process, only few steps can reach the lower wastewater without any chemical processing.

Read More